The holiday season is a time of joy, warmth, and the exchange of thoughtful gifts that reflect the love and appreciation we feel for our friends and family. While there are countless options to choose from, few gifts can match the enduring beauty and significance of fine jewelry. Today, I'll explore the art of giving jewelry as a holiday gift, focusing on the timeless appeal of these precious pieces and why they make for extraordinary presents.  Here are 4 Ways to Elevate Your Holiday Gifting with Fine Jewelry.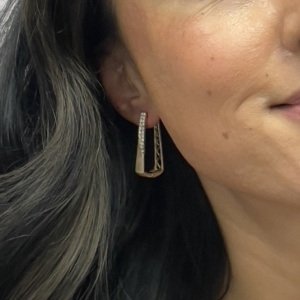 1. Emotional Significance:
Jewelry is more than just a material possession; it carries with it emotional weight and sentimental value. When you gift someone a piece of jewelry, you're not just giving them an accessory, but a symbol of your love, admiration, and enduring connection. Whether it's a dazzling diamond necklace or a pair of elegant earrings, jewelry has the power to evoke cherished memories and create lasting impressions.
2. Investment in Timeless Style:
Unlike many other gifts that may fade in popularity or wear out over time, fine jewelry possesses a timeless quality that transcends trends. A well-chosen piece can be passed down through generations, becoming a cherished family heirloom. By investing in quality jewelry, you're not just giving a gift for the present moment but contributing to a legacy of enduring style and sophistication.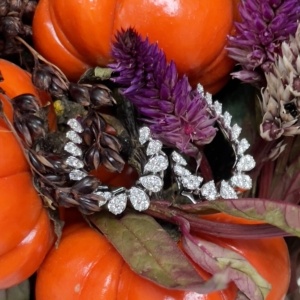 3. Quality Craftsmanship:
One of the key reasons why fine jewelry is a unique gift is the level of craftsmanship involved in its creation. Skilled artisans meticulously design and craft each piece, ensuring that it meets the highest standards of quality. When you gift someone fine jewelry, you're presenting them with a work of art – a tangible representation of the craftsmanship and attention to detail that goes into creating these exquisite pieces.
4. A Unique Expression of Personal Style:
Jewelry is a deeply personal accessory, allowing the wearer to express their individual style and personality. When selecting a piece for a loved one, consider their tastes, preferences, and lifestyle. Whether it's a classic diamond ring, a statement bracelet, or a personalized pendant, fine jewelry allows you to tailor your gift to the unique style of the recipient, making it a truly one-of-a-kind present.
As you embark on your holiday gift-giving journey, consider the lasting impact and meaningful connection that fine jewelry can bring. Beyond the sparkle and shine, these precious pieces carry with them a timeless elegance that transcends the holiday season. By investing in fine jewelry, you're not just purchasing a gift – you're creating a legacy of love and style that will be cherished for years to come. This holiday season, let your gifts speak volumes with the enduring beauty of fine jewelry.
Browse our 2023 Holiday Collection and see what speaks to you, and then let's find you the PERFECT gift for the Holidays this year.
With every purchase of finished Fine Jewelry by Grants collection that any Harvard Business School Alumni or HBS Women's Association Member makes at Grants Jewelry, we are donating $100 to the HBS Women's Association Inspiration Fellowship or to another charity of your choice.
CLICK HERE for full details.
Contact Susan for a true concierge shopping experience today.
https://www.grantsjewelry.com/wp-content/uploads/2023/11/Beige-Animated-Holiday-Greetings-Merry-Christmas-Instagram-Story.jpg
1200
1200
Susan Grant
https://www.grantsjewelry.com/wp-content/uploads/2021/06/logo-personal-300x120.png
Susan Grant
2023-11-15 11:33:33
2023-11-15 11:33:33
4 Ways to Elevate Your Holiday Gifting With the Timeless Elegance of Fine Jewelry