Appraisals
&

Consultation
Appraisals
Every piece of jewelry from Grants Jewelry comes with an appraisal. This written, detailed description and estimated retail replacement value of your piece is an important document for your personal records and insurance purposes.
Grants Jewelry also does appraisals for gems and jewelry not purchased from us. The pricing varies depending on the piece and what is involved in identification.
We recommend having your jewelry appraised every few years to maintain an accurate value. We are happy to also offer laboratory reports for fine jewelry and gemstones. Appraisals are done by appointment only.  Please contact us to schedule your appraisal.
Diamond and Jewelry Consultation
Grants Jewelry performs consultancy work for estates, institutions and private clients while upholding the highest standards of ethics and integrity in the jewelry industry.  We are proud to be affiliated with established and respected gem and jewelry organizations.
If you are interested in or need information about a gemstone or piece of jewelry, contact us and we will guide you in making important decisions regarding fine gems and jewelry.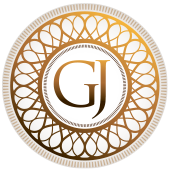 We look forward hearing from you.