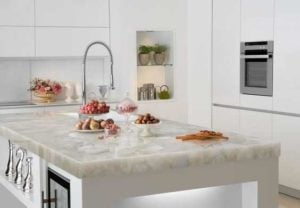 Are gemstone counter-tops the next home interior craze?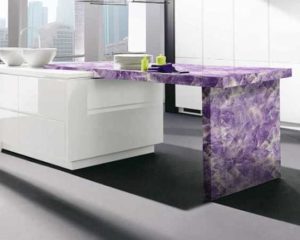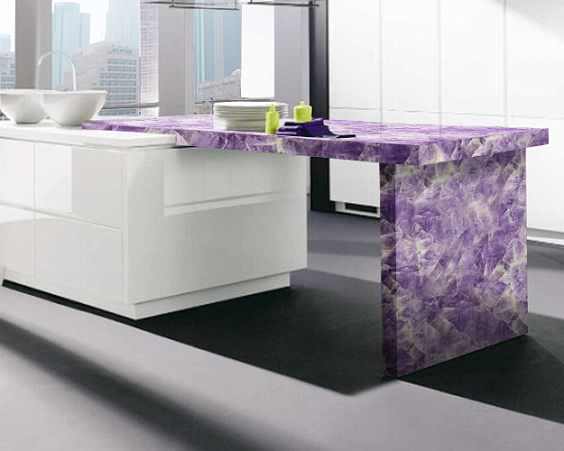 Quality counter-tops are essential to a well-functioning kitchen. Now, they don't have to be quite so boring. One of the most popular materials in this new home design trend is amethyst.  Amethyst is known for its extraordinary durability, making it a solid choice for counters. It is also incredibly beautiful – the distinct purple catches the light, which would create a unique shimmer for anyone's kitchen.
Another gemstone brightening up counter-tops is labradorite, a stunning peacock blue gemstone which is known for its enhanced durability and resistance to heat.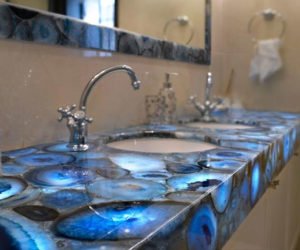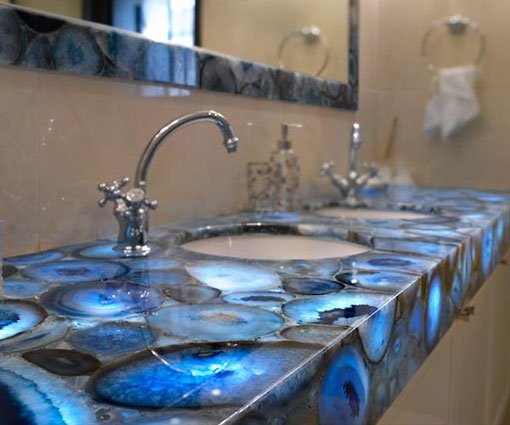 Quartz has also recently become a more common choice for counter-tops.  Because it is colorless, it can be combined with almost any existing kitchen design.  Quartz counter-tops are also wipe clean and heat resistant making them ideal in a kitchen setting.
Would you use gemstones in your next kitchen upgrade?
Sources: The Earth Child | Scottsdale Design Center | educateinspirechange.org