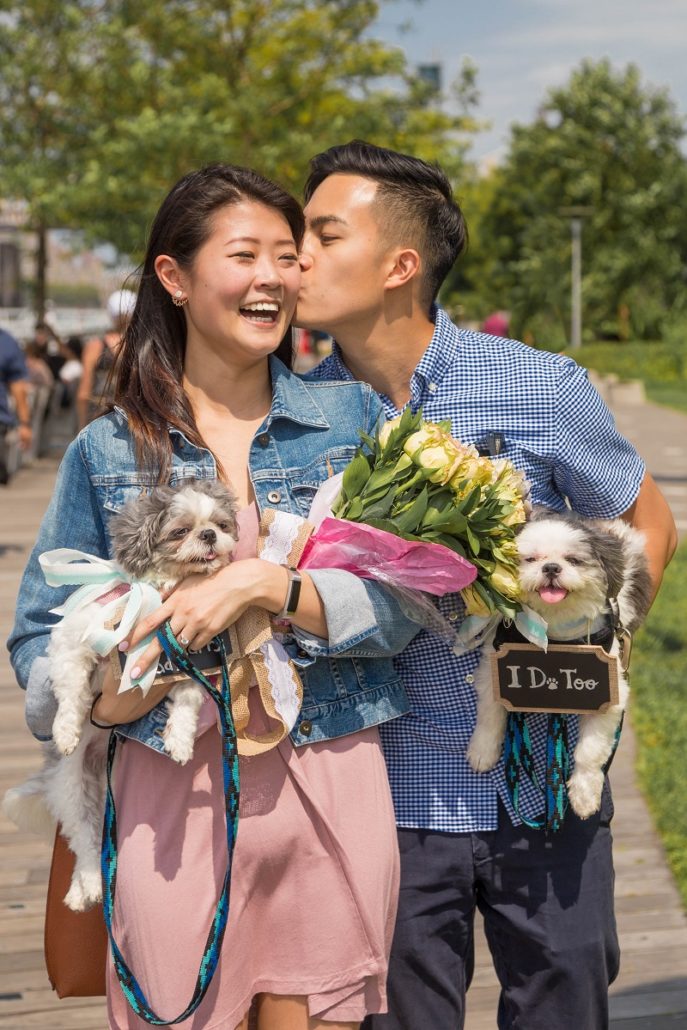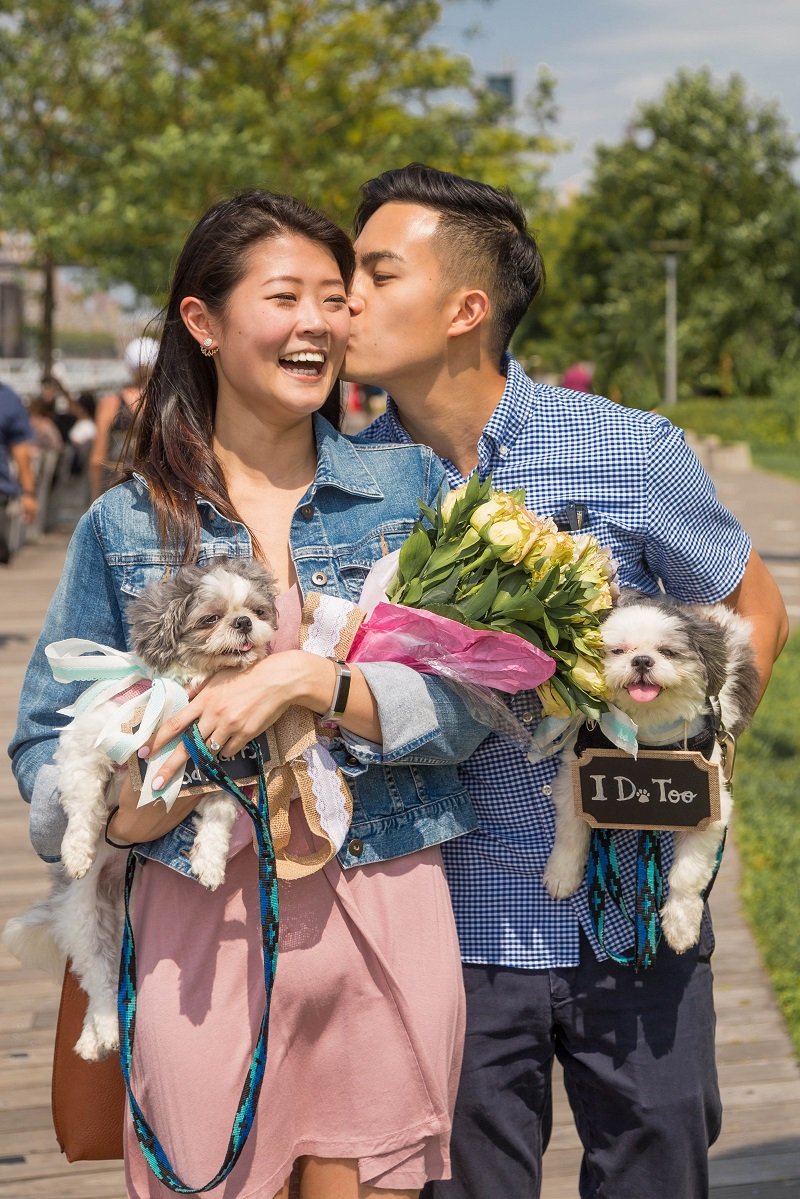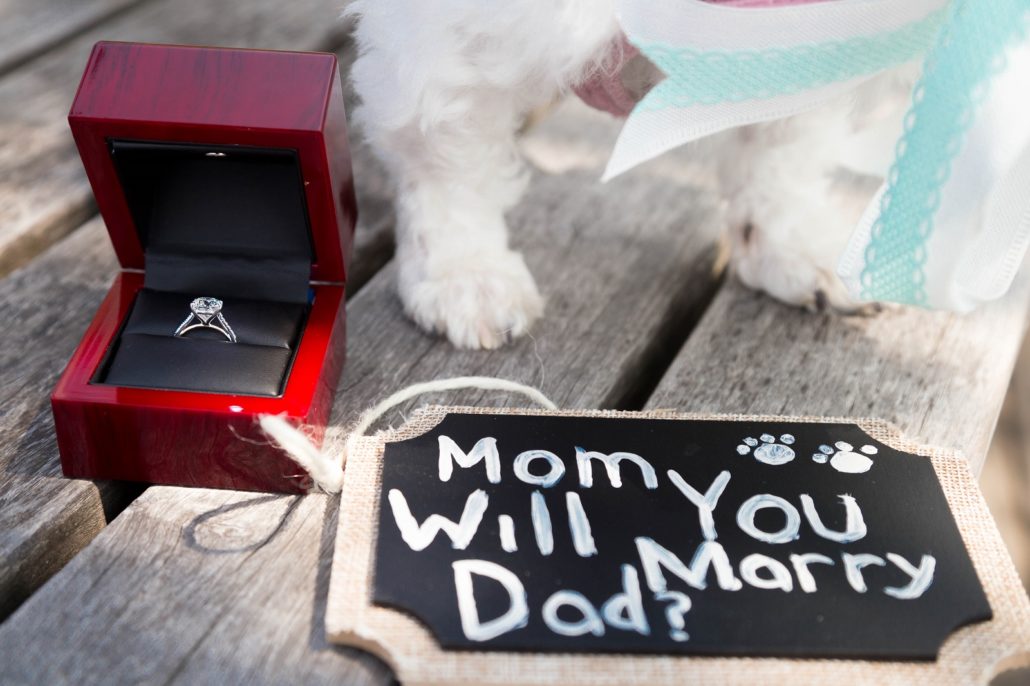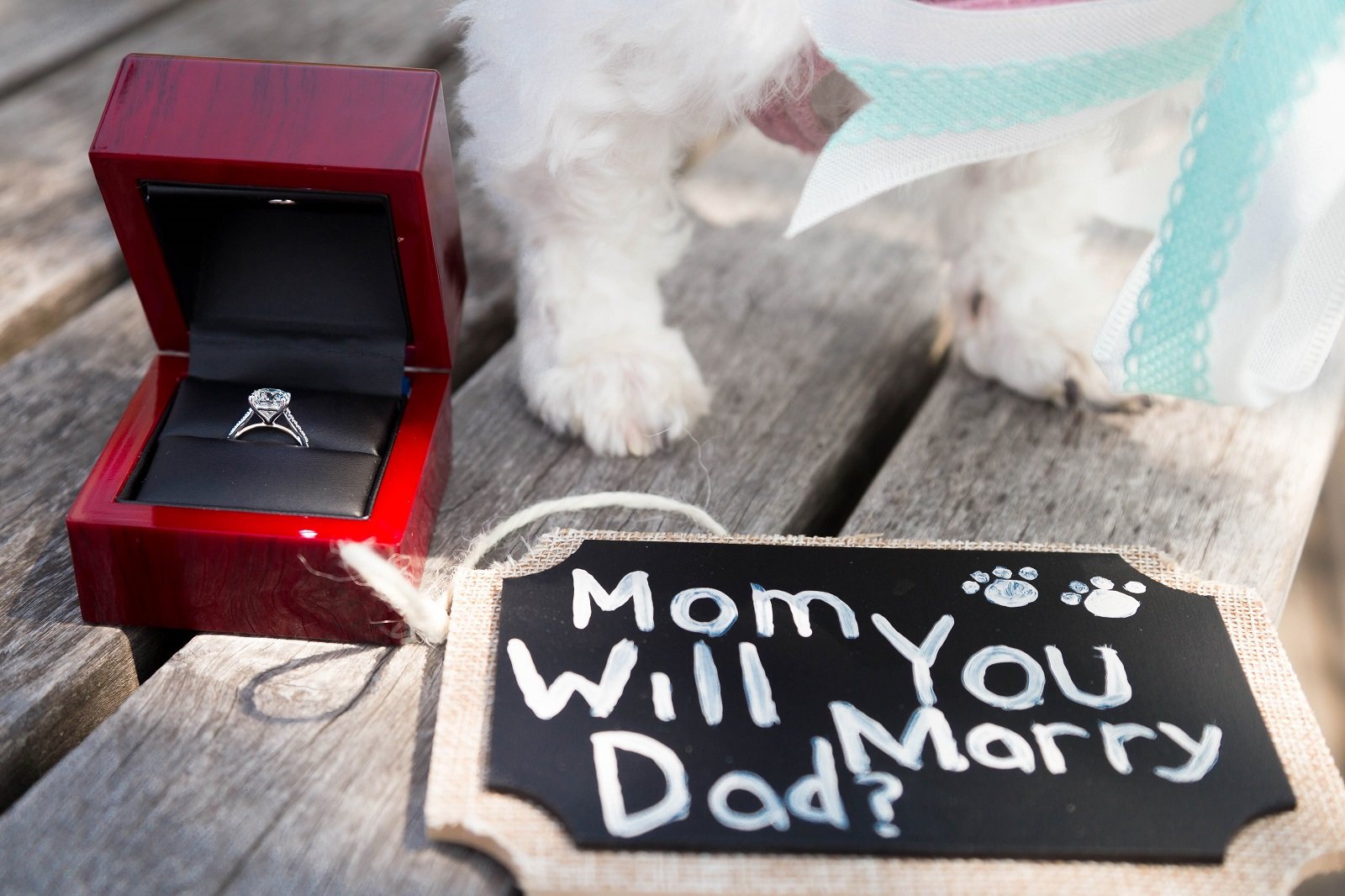 Andrew and Karen are an impossibly cute couple. Although it could be that today's grooms are going to more trouble, Andrew took things to a new level.
For one, he put in surreptitious groundwork with his future bride, casually shopping while silently noting her preferences.  Then, he transformed himself an absolute expert in choosing the right stones and design for the engagement ring. And with the research he put into learning about cuts, weights, clarity, color and all the other factors that go into selecting a fine diamond, he equipped himself to find the perfect stone.  The quest continued.  He was concerned that Karen has slender fingers, so he wanted it to be comfortable, after much discussion he made the decision and we made this incredible ring. Act One was finished.
Andrew followed through to Act Two by planning a memorable and touching surprise proposal.  This had to involve the couple's star players, two adorable Shih Tzu's, Missy and Mia. Conspiring with Karen's BFFs, Andrew had them set up a girls-only brunch date, one that would require a trip into Gantry Park in Long Island City.  Missy and Mia were coiffed and bedecked in special ribbons and handmade signs to pop the question.  Bouquet of white tulips in one hand and dog leads in the other, Andrew made his way to a secret point in the park. The plan worked admirably, for Act Three. Karen was completely and utterly surprised.  Missy and Mia performed their roles without dropping a beat, delivering the all-important question. His intended loved the ring and happily, said, Yes.  A wonderful day was had by all, full of tears, cheers and barking.
Now Andrew is sending a close buddy to Grant's so we can ensure that he, too, gets a ring that admirably captures his sentiments when he asks the biggest question in life. We foresee at least one more happy love story in the near future.
https://www.grantsjewelry.com/wp-content/uploads/2018/10/AndrewKaren-Proposal-Edited-1.jpg1600.jpg
1066
1600
Susan Grant
https://www.grantsjewelry.com/wp-content/uploads/2021/06/logo-personal-300x120.png
Susan Grant
2018-10-30 19:02:14
2018-11-16 14:20:56
A Pedigreed Proposal