A recent study by Wedding Website The Knot polled 14,000 engaged or recently married brides and grooms across the United States. 72 percent of grooms said they faced challenges in buying a ring, including not knowing if they were getting a good deal (35 percent) and not knowing diamond terminology (28 percent).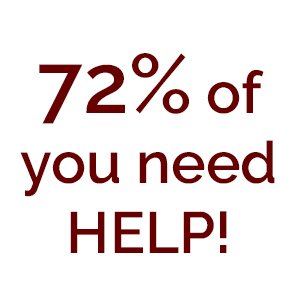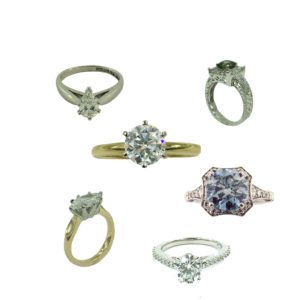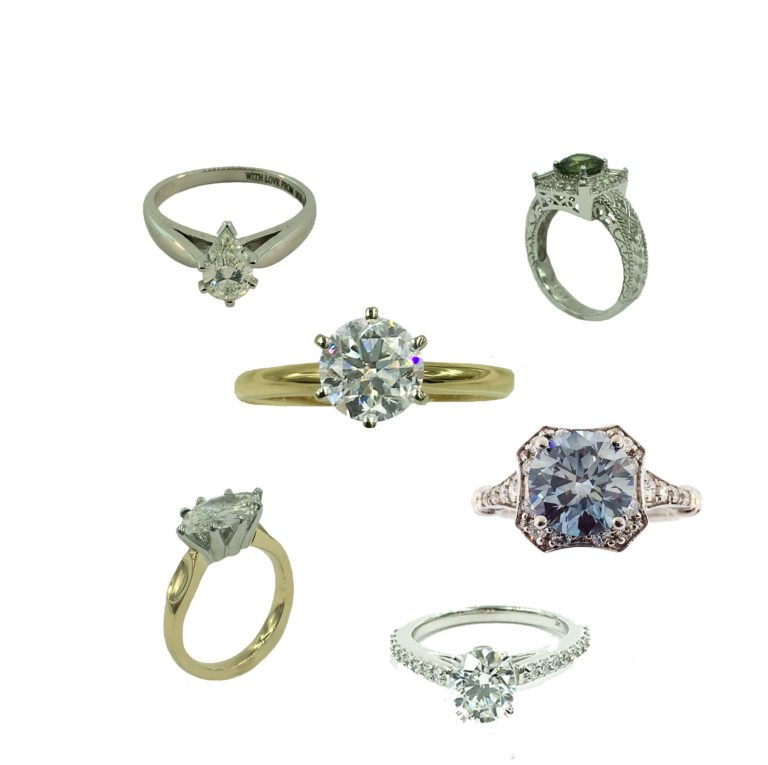 Some other statistics:
Average number of rings examined before purchase: 26
Percentage that bought a custom-designed ring: 45 percent
Most popular shape: Round (52 percent)
Average center-stone carat size: 1.2 carats
Average ring total carat weight: 1.8 carats
Most popular ring metal: White gold (61 percent)
If you are in the 72%, good news – you don't have to go it alone! Let Susan help you design the perfect custom ring, according to your budget and style.  Reach out today.
Learn more about Custom Design here.
For more jewelry information from The Knot survey, click here.