Continuing our month-long focus on April's beloved birthstone, the diamond, it's no secret that the media (both today and in days past) loves a good love story.  So when a celeb engagement makes the news, everyone waits with baited breath to see "THE" ring.  (We're guilty too – just last week we showed you John Cena's proposal video & shared a photo of Nikki's ring!)
You won't find current celebrity rings on this list though – these rings were worn by women who will be remembered as icons in their time.  So, in no particular order, take a look at some of the most famous engagement rings in history.
Jacqueline Kennedy Onassis' Ring from JFK
This ring is truly one of a kind – an extravagant yellow gold ring that boasts a 2.88 carat diamond and a 2.84 emerald flanked by tapered baguettes. After the wedding, the ring was remounted to replace the baguettes with round brilliant and marquise cut diamonds, totaling 2.12 carats. The ring's estimated value is now $1.39 million.
Audrey Hepburn's Rings from Mel Ferrer
Hepburn is the epitome of style – setting trends well before we recognized them as such. In 1954 Mel Ferrer gave her THREE engagement rings – white gold, rose gold and yellow gold, each with a small but perfectly formed diamond. Audrey wore the rings stacked together – now stacked rings are recognized style!
Marilyn Monroe's Ring from Joe DiMaggio
It makes sense that Marilyn's engagement ring is as iconic as she is. Gifted to the late actress by fiancé Joe DiMaggio, the simple and elegant band is packed with 35 baguette-cut diamonds all the way around. The ring was auctioned off in 1999 for $772,500.
Queen Elizabeth II's ring from Prince Philip
Queen Elizabeth II's ring is a platinum band mounted with a 3-carat solitaire diamond with five smaller diamonds on each side. The ring, which Prince Philip presented to Princess Elizabeth in 1947, is the epitome of understated elegance and class—and as one of the Queen's most frequently worn pieces of jewelry, it has to be.
Grace Kelly's ring from Prince Rainier III
Grace Kelly's emerald-cut ring is the definition of elegance.  The sparkling rock, while more than 10 carats, is a simple shape that stands the test of time. The center diamond is flanked between two subtle, baguette-cut diamonds.  Their love story is a true fairy tale, so it is only fitting that the ring be memorable, however the Prince originally proposed with a much more modest ring.  He upgraded when he realized that other actresses of Kelly's caliber were wearing much less modest rings.
Princess Diana (from Prince Charles) & Kate Middleton (from Prince William)
Princess Diana's oval, sapphire engagement ring, which now belongs to Kate Middleton is easily one of history's most iconic pieces of jewelry. The 12-carat sapphire features 14 surrounding solitaire diamonds. After Diana's death in 1997, the ring was passed on to Prince William, who proposed to Middleton with it in 2010.  There have been many Diana inspired rings, although it is rumored that Kate asked that the ring no longer be imitated once she agreed to wear it.
Priscilla Presley's ring from The King
Elvis Presley proposed to Priscilla with a three-and-a-half-carat diamond ring, with 20 surrounding, detachable diamonds, from Memphis jeweler Harry Levitch.  36 years later, Nicholas Cage gave Priscilla's daughter an impressive sparkling 10+ Carat Diamond Bulgari Engagement Ring, however Cage and Lisa Marie were married for less than four months.
Mia Farrow's ring from Frank Sinatra
Mia Farrow received a breathtaking engagement ring mounted with a 9-carat solitaire, pear-shaped diamond from Frank Sinatra in June of 1966. Their marriage only lasted 2 years, but the ring will never be forgotten.
Elizabeth Taylor's ring from Richard Burton
Taylor was married eight times, and collected some magnificent jewelry along the way.  Of all her engagements, the ring from Richard Burton is the largest – he gave her a 33-carat (!!!) diamond ring. This 'Krupp diamond' was so unique and gorgeous the name was later changed to the 'Elizabeth Taylor Diamond.'
Does one of these jaw-dropping rings strike a chord with you? These and other famous rings are frequently used as inspiration for custom engagement ring design. Maybe it's the shape of the diamond.  Or the setting.  Take that feature that inspires you and let Susan help you create the icon for your own love story.  Get started here.  Or take a moment to browse our gallery of engagement rings – most are named for the beauty who inspired their creation – for further inspiration.
Still coming in the diamond spotlight this month, we'll discuss Colored Fancy Diamonds and Synthetic Diamonds.
 Interested in more stories like this?  Join Us On Social Media.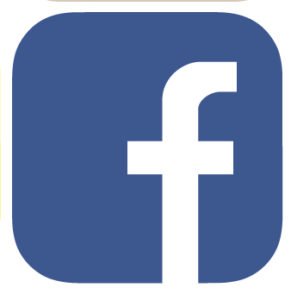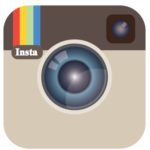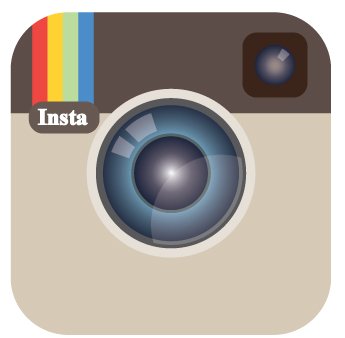 We send periodic email announcements and a monthly newsletter with clips to our favorite News & Events stories.  Subscribe today.
[salesforce form="2″]
https://www.grantsjewelry.com/wp-content/uploads/2017/04/VIP-Audrey-e75329a587b53f5cb908a018673fa404.jpg
316
410
Susan Grant
https://www.grantsjewelry.com/wp-content/uploads/2021/06/logo-personal-300x120.png
Susan Grant
2017-04-19 03:30:20
2017-04-19 03:30:20
The Biggest & Brightest: History's Famous Engagement Rings