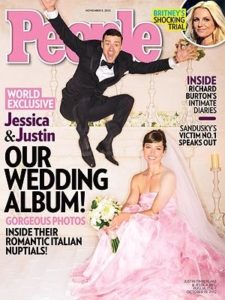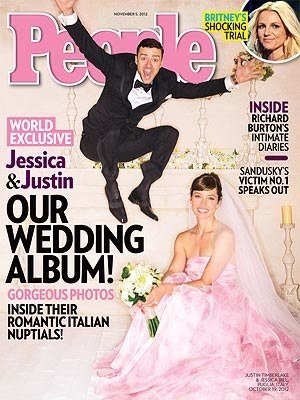 One of the most famous aquamarine engagement rings was co-designed by Justin Timberlake for his bride, Jessica Biel. This stunner is a 6-carat diamond flanked by aquamarine stones set in blackened platinum. It has been ranked the #10 Best Celebrity Engagement Ring of all time by VOGUE magazine. Timberlake included aquamarines in the design as a tribute to Biel's March 2 birthday. The couple were engaged in December of 2011 and married October 2012. When spotted in public, it's hard to tell which flashes more brilliantly, the ring itself or the cameras of the paparazzi?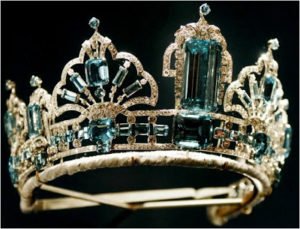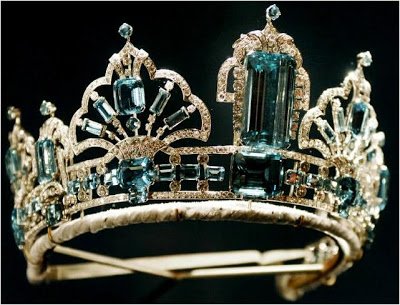 "Majestic in appearance but cool and calming" is how Angela Kelly, dresser to Queen Elizabeth II of the United Kingdom has described The Brazilian Aquamarine Parure Tiara. One of the Queen's largest tiaras, it is also speculated to be one of her first and one of her favorites. Queen Elizabeth's love of aquamarines began with a necklace and a pair of earrings that were presented to her in 1953 by the Brazilian president as a coronation gift. She later commissioned the tiara to match and has repeatedly updated it.
First Lady Eleanor Roosevelt received a large aquamarine from President Vargas of Brazil in 1936. In her memoir, This I Remember, she wrote that the gem serves "a good purpose by symbolizing the kindness and generosity of Brazilian feeling toward our country."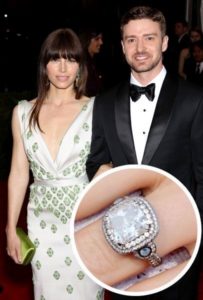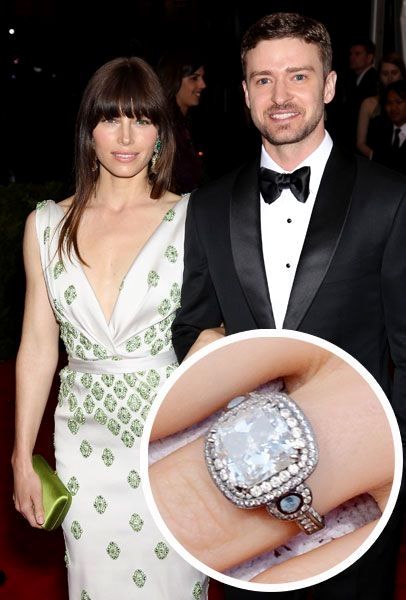 Other trend-setters who might be seen sporting their aquamarine birthstone this March include Sarah Jessica Parker, Lady Gaga, Diana Ross, Sharon Stone, Reese Whitherspoon, Elton John, and Carrie Underwood.
Sources: Vogue, GIA, The Court Jeweller, The Daily Mail